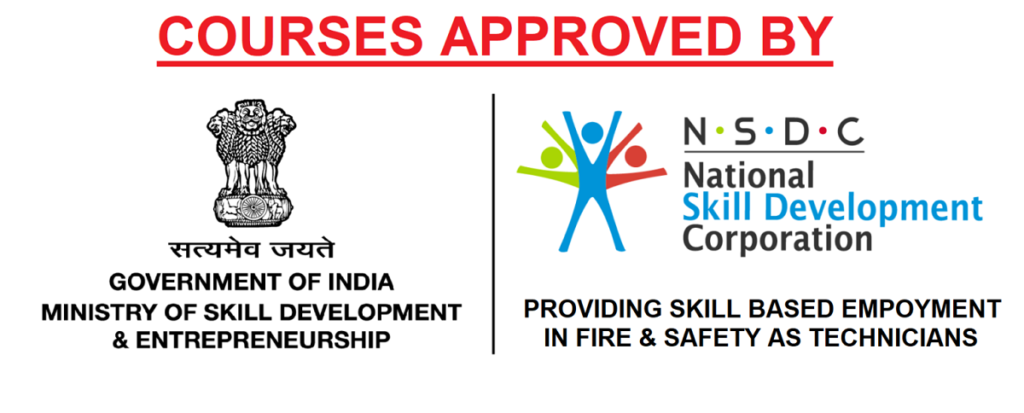 More Than 30,000 Students Trained in the last 20 Years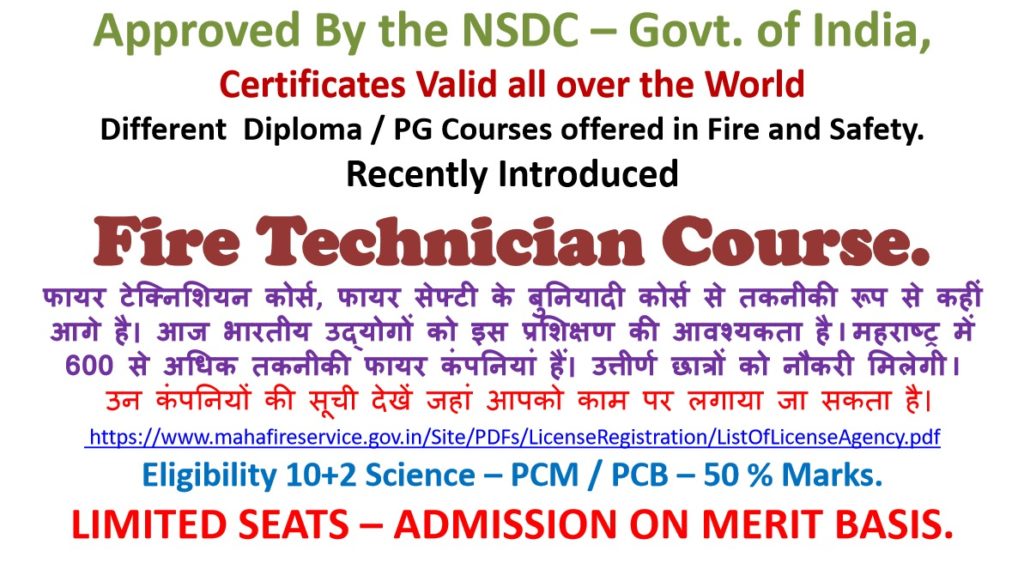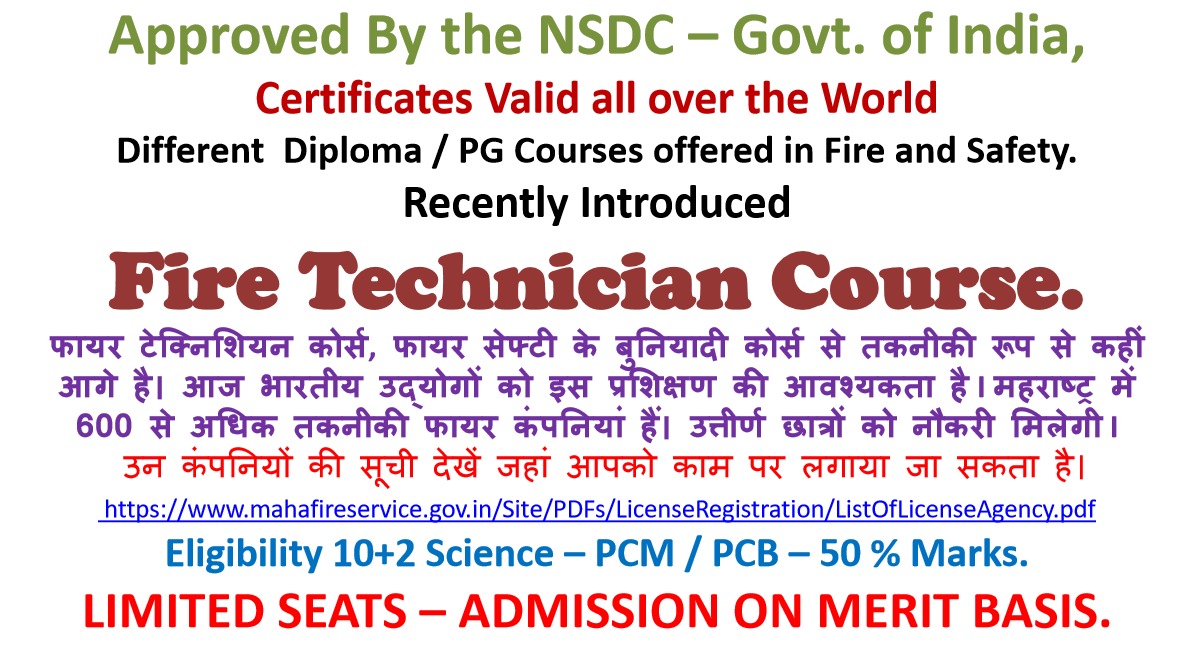 More Than 30,000 Students Trained in
the last 20 Years
Approved By
NSDC – Govt. of India
Certificates Valid all over the World
Diploma / PG Diploma Courses
offered in Fire and Safety.
Recently Introduced
Fire Technician Course.
फायर टेक्निशियन कोर्स, फायर सेफ्टी के बुनियादी कोर्स से तकनीकी रूप से कहीं आगे है। आज भारतीय उद्योगों को इस प्रशिक्षण की आवश्यकता है, महराष्ट्र में 600 से अधिक तकनीकी फायर कंपनियां हैं. उत्तीर्ण छात्रों को नौकरी मिलेगी.
Eligibility 10+2 Science
PCM / PCB atleast 50% Marks.
LIMITED SEATS – ADMISSION ON MERIT BASIS.
ICFS India – A state of the art International College of Fire and Safety courses in India, including first aid course, and Industrial Safety course. The college is professionally designed and constructed to meet the standards of training execution of Fire and Safety Courses. Lay out of premises conforms to the standards and requirement laid down by DG Shipping, Govt of India and National Fire Protection Agency, USA.
List of Diploma and Degree Fire Safety Courses.
ICFS India Offers Online courses too. Hostel Available inside Campus
Satisfied Students
ICFS India, Offering courses pan India.