B.Sc in Fire Safety & Hazard Management
(All these Courses have somewhat similar content and usage)
B.Sc Fire Safety is Degree Course which is Offered by UGC Approved University, This Course is recognized by the Govt. and is used Professionally to Serve up in the Higher Positions in an Organisation. Usually B.Sc is a 3 Years course – Lateral Entry (2 years or 1 year) is also Possible depending upon Individual's Qualification and Experience.
Why do YOU Require B.Sc in Fire and Safety?
To run an Organization successfully, There is a Basic Manpower Structure requirement who carry out specific duties in the Organization depending upon their Education, Capability and Experience.
There are  three levels of Appointment in every Industry.
Management Level: Usually a Degree and PG Diploma or Masters Degree Holder with a minimum  of 10 years of Experience in the Fire Safety field with leadership qualities.(Includes – Vice President, Directors and Managing Directors, Etc)
Operational Level: Usually with a Degree Holder or a Diploma with 6-8 years of Experience (Includes – Fire Officers, Sub Fire Officers, Fire Safety Managers, Etc)
Support Level: Usually with a Diploma or Certificate course in Fire Safety. (Fireman, Fire Safety Supervisor, Safety Steward, Fire Marshall Etc)
Job Role of Different Levels of Appointment. 
Support level – He has a Diploma or a Certificate level course. His job is to carry out work at the ground level. Work with his hands to maintain and repair the fire systems. This Means he gets orders everyday by the Operational head and has to report back to him.
Operational Level – He has a BSc Degree Fire and Safety field. or a PG Level Course after Graduation. His job is to maintain the Safety documents and over see the job carried out by the Support team on a daily basis, He reports to his superior, the Management level for Instructions and Guidance.
Management Level – He has a Degree and a PG Diploma or Masters degree in the same field. His role is to draft safety policy, Review the safety Standards followed in the company, ensure the Fire Safety and OSAH guidelines are implemented in the organisation and discuss matters related to health and Safety with the lower staff.
The basic course content and Structure of B.Sc in Fire & Safety   OR    B.Sc in Fire Safety & Hazard Management    OR  B.Sc in Fire Safety Management     OR    B.Sc in Fire & Industrial safety is almost similar. This UGC approved Degree Is utilized to grow up in the professional Field.
To find about Fees and Admission Process – Click Here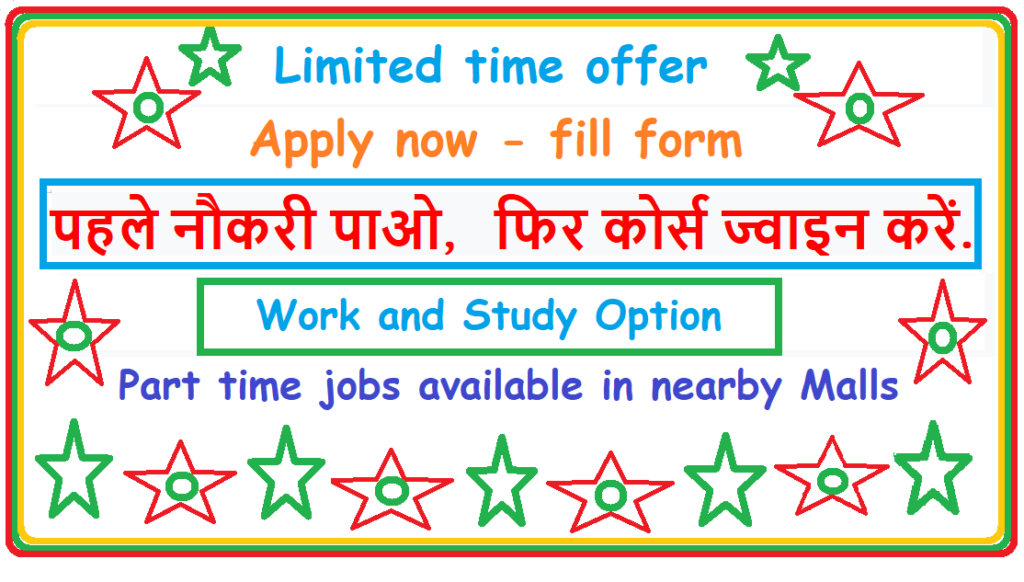 Fill the Enquiry Form
What is BSc Fire & Safety?
BSc Fire Safety is a 3 years professional degree course, which makes you eligible to serve as a Fire Safety Officer in any of the Industries, Factories, Malls, Hospitals, Power Sectors, High-rise Buildings or any other establishment required to be protected in relation to Fire Safety. The Advantages of B.Sc. (Fire Safety or Fire Safety & Hazard Management) over Normal B.Sc ( Chemistry / Physics / Maths / Biology etc) is that mainly this is a professional degree compared to normal BSc Degree with a very vast scope of employment opportunities. The students after their BSc Fire Degree are also eligible to appear for Government jobs entrance exams like UPSC Civil Services (IPS/IAS), State Civil Services (SDM) CGL Grade II ( Customs / Excise / Income tax / MEA / CBI Etc) Combined Defence Services (Army / Air-force / Navy) and many more state or central government posts as the basic qualification required is Graduation ( BA / BCOM / BSc / BE/ B Tech / MBBS Etc) as BSc Fire Safety is UGC Approved and recognized by Govt of India.
10 + 2 Science students with 50 % marks, in the first year are admitted to Diploma in Industrial Safety course as well as First Year B.Sc (Fire Safety).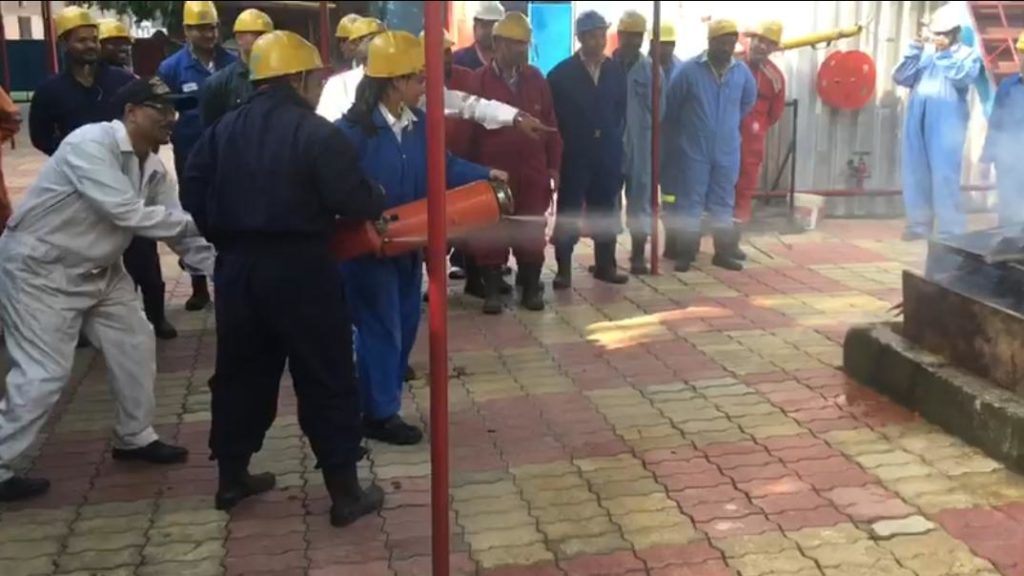 They are Eligible for employment after Diploma in Industrial Safety, in industries / MNC's / Govt Sector as Safety Assistant or Supervisor. Along with their job, they can enroll in B.Sc. Second Year for the evening batch (8 PM to 10 PM) as ICFS India College also have evening classes for B.Sc. SY and TY Students.
By the time their BSc degree in Fire Safety is complete, students already have 2 years of Job Experience in the field of Fire safety on Diploma in Industrial Safety basis, this makes them eligible to join as Competent Safety Officer of Fire Safety Officer in India as well as abroad.
As per Government of India, Fire and Industrial Safety Regulations, Every Industry, Factory, Mall, Hospital, Airport or other commercial establishment including High-rise Buildings must have at least two dedicated Safety personnel. This rule insures the employment of Safety Personnel and secures their future.
Fire and Safety is a new stream of education which has recently gained recognition of higher education status as this was before a certificate level course. The job of the Fire safety officer is not to fight fire like the fire brigade, but to determine work procedures in work places and implement safety to the extent so that a fire does not take place.
B.Sc in Fire & Safety   
Job Profile Technical / Non-Technical
• Fire Safety Officer (Non-Technical)
Reviewing of fire, emergency and medical response plans, Organize and hold education and training sessions, Address the safety and health working environment issues;
Routing Testing and cleaning of Fire safety equipment and Fixed installation;
Carry out Fire safety audits, Risks and Hazard assessment, specific analysis of various procedures, evaluation reports and conduct workplace inspections to maintain safe and good housekeeping;
Communicate directly with Civil Fire Authorities or Local Fire Enforcement Administration to comply with the Fire safety requirements, advising safety and security staff in the field regarding local regulations.
 Determine and Formulate contingency plans and Emergency Procedures to ensure business is continued;
 Organize, conduct and Supervise evacuation Drills in accordance with Local Administration Rules.
Maintain Fire Safety Standards by deputing fire watch marshals at all sensitive locations and ensuring safety checklists are filled prior to all hot work commencement.
 Train floor wardens and other staff regarding emergency situations;
• Fire Technical Officer (Technical)
Maintain, repair and overhaul the portable and Fixed fire fighting systems as per the Manufacturers instructions.
Act as safety advisor for the maintenance, modifications and design of (safety) installations, building (re)structure and redecoration, including assistance to obtain building, users and environmental licenses/permits;
For New Projects and Industries – Make a Design layout plan specific to the industry for the fire systems to be installed as per the National Building Code to comply with the fire safety regulations.
Get the plan Approved by the State Fire Department after discussion with Fire Authorities.
Procurement of Fire Systems and Extinguishers.
Gather the team of Fire Technicians and get the Fire Systems fitted and Installed as per the Approved Fire Plan.
Draft the safety policy for the particular industry, including staff safety rules and regulations;
Ensure emergency planning by drafting and compiling the emergency procedures and lay out
 Get the Premises Inspected and approved by the state fire department and Obtain their NOC and final Occupancy Certificate.