Fill the Enquiry Form
What is BSc Fire & Safety?
BSc Fire Safety is a 3 years professional degree course, which makes you eligible to serve as a Fire Safety Officer in any of the Industries, Factories, Malls, Hospitals, Power Sectors, High-rise Buildings or any other establishment required to be protected in relation to Fire Safety. The Advantages of B.Sc. (Fire Safety or Fire Safety & Hazard Management) over Normal B.Sc ( Chemistry / Physics / Maths / Biology etc) is that mainly this is a professional degree compared to normal BSc Degree with a very vast scope of employment opportunities. The students after their BSc Fire Degree are also eligible to appear for Government jobs entrance exams like UPSC Civil Services (IPS/IAS), State Civil Services (SDM) CGL Grade II ( Customs / Excise / Income tax / MEA / CBI Etc) Combined Defence Services (Army / Air-force / Navy) and many more state or central government posts as the basic qualification required is Graduation ( BA / BCOM / BSc / BE/ B Tech / MBBS Etc) as BSc Fire Safety is UGC Approved and recognized by Govt of India.
10 + 2 Science students with 50 % marks, in the first year are admitted to Diploma in Industrial Safety course as well as First Year B.Sc (Fire Safety).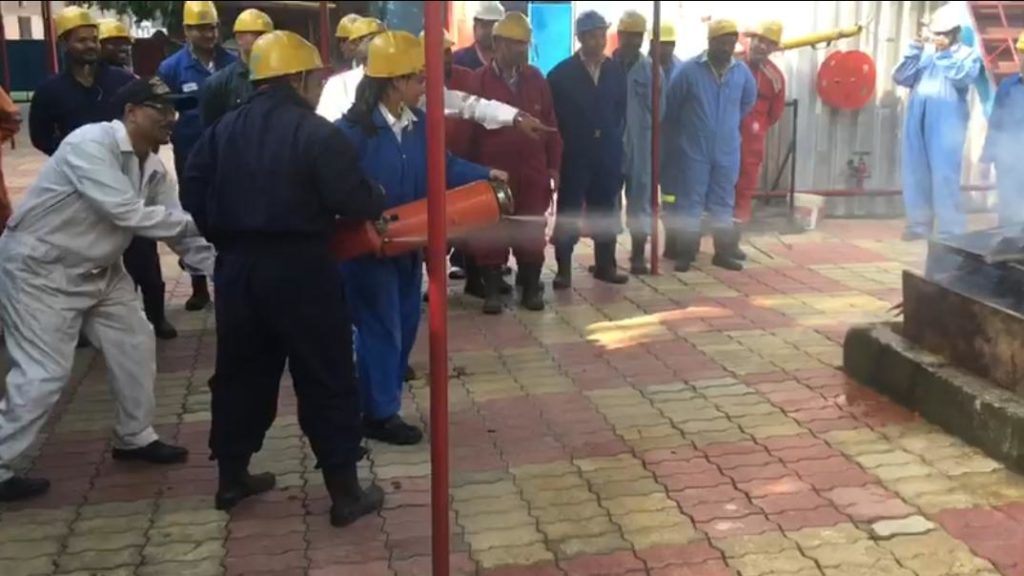 They are Eligible for employment after Diploma in Industrial Safety, in industries / MNC's / Govt Sector as Safety Assistant or Supervisor. Along with their job, they can enroll in B.Sc. Second Year for the evening batch (8 PM to 10 PM) as ICFS India College also have evening classes for B.Sc. SY and TY Students.
By the time their BSc degree in Fire Safety is complete, students already have 2 years of Job Experience in the field of Fire safety on Diploma in Industrial Safety basis, this makes them eligible to join as Competent Safety Officer of Fire Safety Officer in India as well as abroad.
As per Government of India, Fire and Industrial Safety Regulations, Every Industry, Factory, Mall, Hospital, Airport or other commercial establishment including High-rise Buildings must have at least two dedicated Safety personnel. This rule insures the employment of Safety Personnel and secures their future.
Fire and Safety is a new stream of education which has recently gained recognition of higher education status as this was before a certificate level course. The job of the Fire safety officer is not to fight fire like the fire brigade, but to determine work procedures in work places and implement safety to the extent so that a fire does not take place.